Alejandro H. Tengco, PAGCOR Chairman and CEO notes that the group is ushering in a new era as it partners with the industry and welcomes new and increased regulation. The group moves to sell off its own Casino Filipino assets, even while maintaining POGOs, despite some opposition towards offshore operations. The group's head says healthy competition leads a strong market.
Please find the transcript below:
Good morning ladies and gentlemen. This early, I would like to extend my congratulations to the organizers of the 2023 ASEAN Gaming Summit, headed by no less than the managing director, Mr. Luis Pereira.
Coming from the setbacks and limitations posed by the COVID pandemic in 2020, it is indeed a wonderful and refreshing experience, once again, to be able to hold this type of conference, and dialogues for industry movers and representatives. To discuss the present circumstances of our respective industries, as well as to share our visions and figure out how, in one way or another, we can be help(ful) to each other.
This is a much appreciated avenue for all of us to convene, and collectively strategize and identify better policies, regulations, and even the opportunity to make business decisions. This is also an opportunity for some of us to forge connections. And for most of us to reinforce our partnerships that we have built over time.
I assumed the post as PAGCOR Chairman and Chief Executive Officer on the third week of August 2022. Back then, I committed to learn more about our regulatory functions, and about the partnerships we have with our various stakeholders, which includes our licensees or gaming operators, certification bodies, suppliers and manufacturers, gaming consultants, as well as providers of related services such us payment gateways, compliance facilitators, cybersecurity experts, and many others.
I am happy this morning to share with you that in the year 2022 PAGCOR has seen that we are really gaining enough ground for a better future. In the year 2022, PAGCOR realized a GGR of PHP214.3 billion, roughly about $4 billion. Compared to our pre-pandemic GGR, we have achieved 85 percent of the PHP256 billion, or about $4.7 billion in gross gaming revenue that we have realized in 2019. Total income from gaming operations was PHP55 billion. The contributors are as follows.
For table games, PHP5 billion, electronic gaming machines PHP18.2 billion, bingo operations PHP1.2 billion, licensed casinos PHP26.2 billion, offshore gaming operations PHP3 billion and from the now-banned e-sabong operations – we had it for four months then – roughly about PHP4 billion. Our contributions to nation building amounted to about PHP35 billion.
05:08
2022 was a year of recovery for the entire gaming industry. The figures show a remarkable 68.7 percent increase in our income from gaming operations as compared to the PHP32 billion that we had in 2021. Compared to our pre pandemic figures, 2019 being the record-breaking year for PAGCOR, income-wise, our income for 2022 was 73 percent of the our pre-pandemic figures in 2019. This is definitely a sign that we are back in business, we are getting there. Ladies and gentleman, definitely, we will get there.
The results will show that these are results of our collective efforts the PAGCOR regulatory functions, the successful gaming operations of our licensees, the efforts of all our partners in the certification business, suppliers and manufacturers, and other related industries, who we deal with. For that, I thank all of you, especially those who have been part of PAGCOR through the years.
Corollary to this, there was also a noted improvement in PAGCOR's contribution to nation building. For 2022, we were able to support more social, civic, and nation building programs of the current administration. The amount that I mentioned earlier of PHP35 billion was 51 percent higher compared to the contributions we had made the in the previous year.
This however, does not discourage us from exerting more efforts to improve both our regulatory functions and business operations. We believe that 2019 was a temporary setback, and I am very, very much in the belief that year 2023 onwards will be better not only for us for but also for the gaming industry as a whole.
Learning from the strategies we have put in place, as well from the mistakes and challenges we have encountered during the last semester of 2022, we at PAGCOR were able to determine plans and programs for 2023 which we believe would be generally beneficial to our industry, putting foremost the interests of responsible gaming and nation building. At this point, allow me to share our plans and programs and our vision towards a new and innovative PAGCOR.
09:08
For the licensing and regulatory group, we created appropriate regulatory frameworks for online poker operations, the first time that PAGCOR will be involved in online gaming operation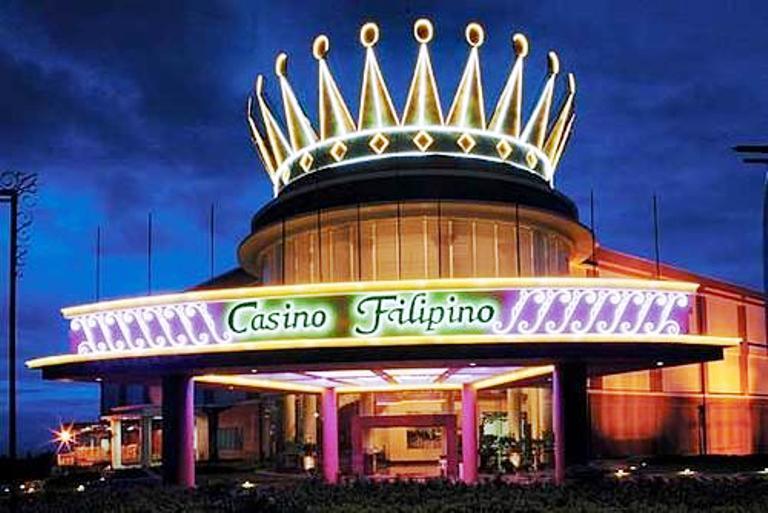 Second, we also enhanced our slot machine operations. In fact, I wish to announce that in the second part of 2023 we will be upgrading all our slot machines in our Casino Filipino branches. We created, as well as up updated, regulatory manuals such as the junket licensing regulatory manual, and the casino regulatory manual for licensed casinos.
As I mentioned, we have the modernization project of our slot machines, we will be replacing all our slot machines in the different casinos that we operate. We are also in the process of enhancing our casino management system.
And most recently in this conference, we have enhanced the PAGCOR technical standards for electronic gaming machines, moving from version 1.0 to version 1.1, as of yesterday during our meeting.
As I speak, our licensing and regulatory group has already accomplished the following items. Number one, they have updated the suppliers regulatory manual. They have also crafted the new implementing rules and guidelines for the foundations being run by the licensed IRs. And we have also crafted the gaming license regulations on the provisions of enter, stay and play.
11:52
For the overseas gaming operations, the community quarantine and the resulting lockdowns have made us experience and have taught us many things. Most importantly, it taught us how certain industries and businesses could thrive in the cyberspace or in the internet. Not unknown to many, our overseas gaming operations had been a subject of public concern in the earlier months of my assumption in PAGCOR in the latter part of 2022.
We at PAGCOR took this as an opportunity to revisit our policies and strengthen our regulatory frameworks and efforts. Through our newly established security and monitoring cluster, we intensified our monitoring efforts to ensure lawful compliance by our licensees. We acknowledge our limitations on the side of enforcement and our capacity to address illegal gambling, thus reinforced our partnerships with various law enforcement agencies to address this important concern.
As I speak, coordination efforts are being made to update and revise the mutual cooperation agreement we have with other government agencies, such as the Department of Justice, Department of Interior and Local Government, the Philippine National Police, and the National Bureau of Investigation, among others. This MCA aims to determine the roles of the different government agencies in fighting illegal gambling and, most important, in responding to the more challenging problems of illegal online gaming. F
14:26
For domestic online gaming, amendments were introduced to our regulatory frameworks to foster the growth of both online and onsite gaming. In particular, amended requirements were introduced to prevent circumvention of our guidelines and uphold responsible gaming. We aim to capitalize in this booming industry of online gaming Thus, we are undertaking studies on the following, and this I want to share with all of you.
For overseas gaming operations, we're looking into the possibility of regulating other facets of the overseas gaming operations. That is the possible regulation, or special class of BPOs, or those who service legitimate operators lies licensed abroad.
We have been receiving numerous inquiries about the possibility of BPOs setting up in Manila to be able to service license operators from abroad. And that is the reason why I have asked our people to look into this matter and give the recommendations to me immediately.
We are also amending the processing of penalties imposed on overseas gaming operators and the respective providers so as to discourage non-compliance and involvement in any irregular activity. We likewise strive to level the playing field for both land-based and online-based operators, by adopting effective policies in the former and applying those in the latter.
In particular, we aim to expand the corporate social responsibility of gaming operators and possibly mandate the establishment of foundations identified for social responsibility projects of the Philippines. I am now in talks with the different overseas gaming licensees and they have answered me with a resounding "Yes".  They are interested in also setting up a foundation so that they could help out in whatever projects our present administration needs to help uplift the lives of the Filipino people.
17:48
For domestic online gaming, accreditation of payment gateway providers, only accredited payment gateways are to be utilized by PAGCOR licensees licenses in their transactions. In exchange, these accredited gateway providers, insofar as gaming is concerned, will only be used by our licensees so that we can curb the gray market and discourage them from operating illegally.
We are also looking into the possibility of expanding PAGCOR's permitted game offerings and products, such as eSports, live dealer games, online horse racing, and online arcade games, to maximize player engagement and entice them to play even more. Finally, to better regulate the fast developing and volatile online gaming industry, we aim to revitalize our IT infrastructure. It is but right for us to level up on our technological capabilities to be better in our role in role as gaming regulators.
19:28
As we also conduct our own gaming operations, we acknowledge the challenge or competition posed by our licensed casinos. While we may be struggling to be at par facilities-wise, I am of the firm belief that we do not trail behind in terms of skillset and talent pool.
 The best and greatest asset that PAGCOR has, and that I can be proud of, is our human resources. Thus, we need to capitalize on our people, in order for us to serve all of you better.
We aim to invest more on our people, and equip them with the necessary learning and technical know-how for us to be more effective regulators.
Please expect to see more of our officers, as we commit to me more involved in active in the delivery of our respective functions.
We aim to change our culture and our mindset. Instead of waiting for our partners to come to us, we aim to reach out to know how we can improve our services and regulations. We aim to espouse the values of self initiative and foresight.
The gaming industry is very dynamic. And it necessarily demands a more proactive stance on the part of people who regulate it, and I mean PAGCOR.
We aim to level up not only with our structure, but also with our transparency, in making sure that our entire regulatory functions are up to date, and at par with international standards.
Finally, we aim to level up our participation and be more active in our engagements and discussions with our stakeholders. In this way, we would have a better understanding of the industry we regulate, assure valuable inputs would be significant in our crafting of the appropriate regulations and policies.
22:30
All this put in place will see a Philippine gaming industry with better safeguards and controls, which address the social ills which come with the conduct of gaming operations. We see stable regulatory frameworks, which can readily respond to the requirement of local laws, and, more importantly, international standards.
We find a responsible gaming industry which can support the social, civic and nation building programs of the current administration.
23:18
For 2023, we aim to generate a total of PHP68.5 billion, especially as income from gaming operations, that would be about 20 percent higher than our 2022 income. We likewise aim to increase our total contribution to nation building by about 30 percent, or a total of  PHP48.2 billion.
As we prepare for a brighter future, and to ensure that all these efforts would come into fruition, we are now beginning to take the preliminary steps in working for the extension of PAGCOR's franchise. This is to assure not only our partners, but also prospective investors, that the corporate life of PAGCOR will continue.
Finally, I would like to share with all of you that we are seriously considering the privatization of all PAGCOR-operated casinos.
It is my hope, together with the members of the board of directors, that we will be able to implement the said privatization during my term as Chairman and CEO of PAGCOR.
Ladies and gentlemen, this may just be a glimpse of what we envision for the Philippine gaming industry. But this is the future that we at PAGCOR aim to realize.
We aim to be an active partner in crafting more informed regulatory policies to address the robust and ever-changing gaming industry.
I know that through everybody's commitment, we will be able to bring the Philippine gaming industry to even greater heights and with such feat, we will be able to expand our reach and contribute more to nation building.
I ask all of you to join me in this endeavor.
Again, I would like to say […]  for giving me the opportunity to be the keynote speaker in the 2023 ASEAN Gaming Summit.
It is my hope that you and I can work together in order for the gaming industry in the Philippines to not only be brighter in the next few years, the output will be brighter, but let us make it a reality. With your help with our commitment. I believe this will happen soon.